What is In an Alabama Crash Report?
If you've been involved in a collision on Alabama roads, you might be wondering what to do next. One of the first things you should always do after a crash is contacting emergency services. In addition to providing medical assistance to anyone injured in the wreck, a law enforcement officer will complete an official Alabama Uniform Traffic Accident Report at the scene.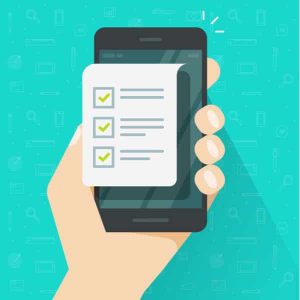 Requirements for an Alabama Accident Report
There are several laws and procedures that Alabamians must follow when it comes to filing an official accident report. Failure to adhere to these laws could result in financial penalties and negative repercussions during the claims process. 
According to Alabama Vehicle Code § 32-10-5, any accident that results in the injury or death of another individual must be reported immediately to the nearest police or sheriff's department. Regardless of injuries or fatalities, you must also immediately contact the police if the damages sustained in the wreck exceed $500. 
If your accident doesn't fit these parameters, it's still a good idea to contact the police. It could protect you in the event of an insurance claim. 
The Alabama Accident Report Explained
Location and Time
The first section in the report details all information regarding the time of the crash, the precise location, the number of vehicles, and what type of accident occurred.
Unit Number Boxes
This section is where the officer records all pertinent information regarding all the vehicles and drivers involved in the accident.
Codes
In this section, the officer uses numeric codes to detail how they believe the crash transpired.
Seating and Victims
The fourth and fifth sections of the report contain information on the seating arrangement of all occupants in the vehicles and details of any injuries or fatalities suffered as a result. 
Diagram and Narrative
Here, the officer provides a diagram and written narrative of their opinion on what took place. 
Roadway Environment
In this section, the officer records any road conditions that could have been a factor in the crash, such as:
Surface type
Work Zone information
Weather and light conditions
Road markings and railroad crossings
Investigation
This is where the reporting officer lists information regarding their agency, badge number, contact information, and arrival time. Any details regarding EMS response and the crash scene photographer are also listed here.
Commercial Vehicle Supplemental Sheet
The final section of the accident report is a supplemental sheet, only completed if a commercial vehicle, truck, or bus is involved in the wreck.
If you've been involved in a collision anywhere in Alabama, don't hesitate to get your official state-certified copy of your accident report. As you can see, this document will be a crucial item to have as you navigate the steps after a crash. Whether you're dealing with insurance companies, or if you need to take legal action to hold the other driver accountable for their recklessness, your crash report is the FIRST thing you should get. 
Order your official Alabama crash report for FREE now! 
Alabama Accident Report FAQs